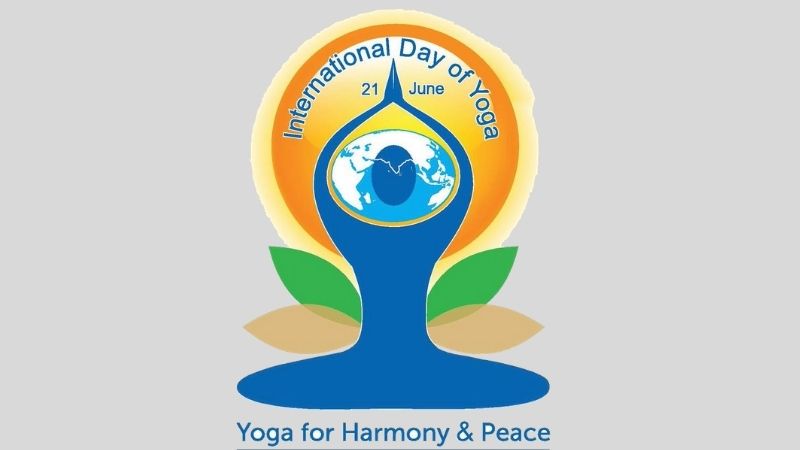 Yoga is not just about twisting your body into difficult postures, it is much more than that. It helps to expand your awareness, sharpen your intellect, & enhance your intuitive abilities. It teaches you to live in perfect harmony with the nature. That's exactly the logo of International Day of Yoga explains. The IDY logo has a beautiful meaning & message for the humanity.
The Folding of both hands in the logo Symbolize Yoga, the union, which reflects the union of individual Consciousness with that of universal Consciousness, a perfect harmony between mind & body, man & nature; a holistic approach to health & well being.
The brown leaves symbolize the Earth element, the green leaves symbolize the Nature, blue symbolizes the Water element, brightness symbolizes the Fire element and the Sun symbolize the source of energy and inspiration.
The globe symbolize Oneness – वसुधैव कुटुम्बकम् (Vasudhaiva Kutumbakam). The world is one village, we are all one.
The logo reflects harmony and peace for humanity, which is the essence of Yoga.
---
If you are living in Vancouver and looking for events organized to celebrate International Day of Yoga, please visit https://www.YogaDayVancouver.ca. Since most events are online now, anyone living in Pacific time zone can join the session